Our Vision
To promote education for prosperity and progress of our future generations.
Our Mission
Educating the youths is the best investment for social uplift of the whole community.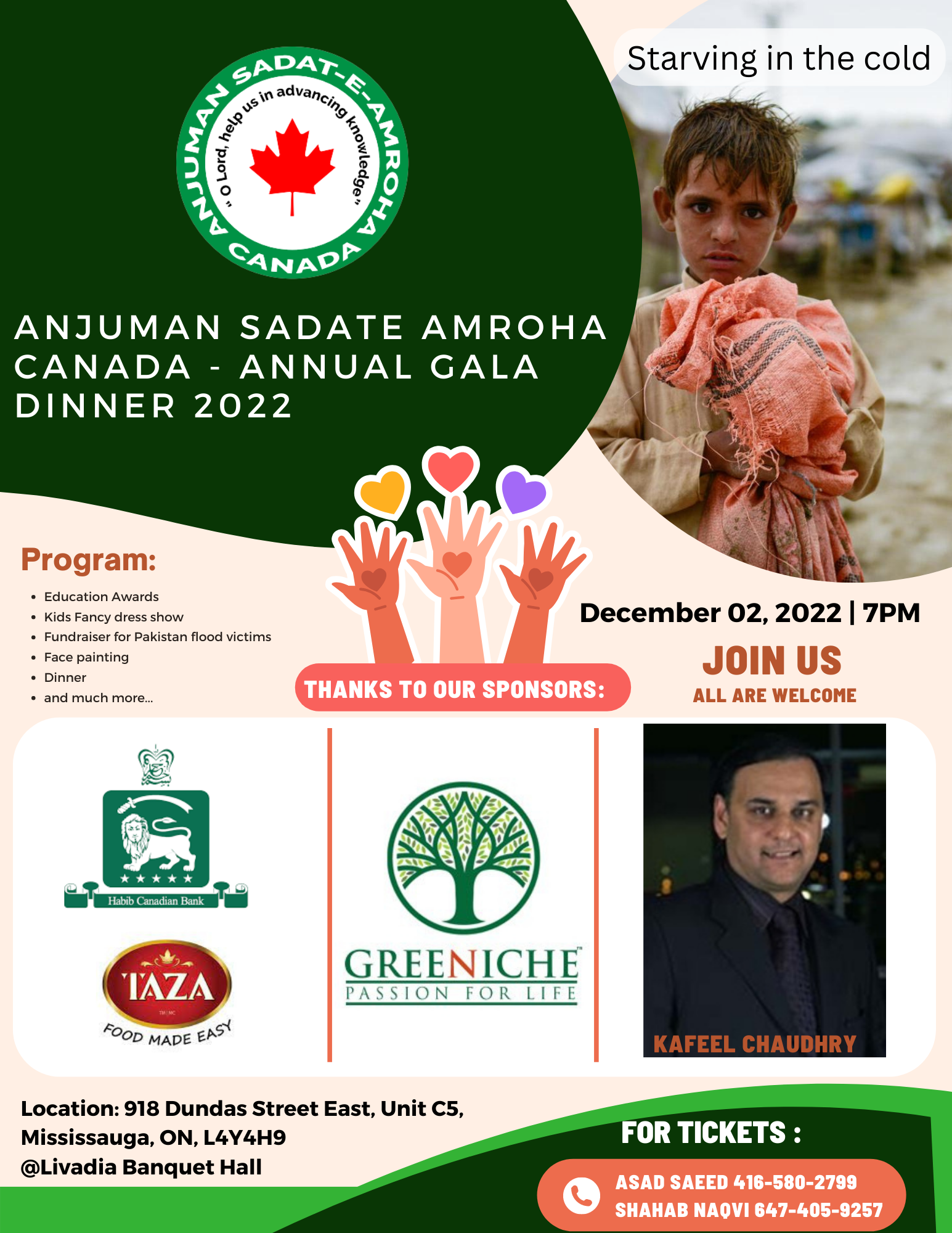 Annual Fundraising Dinner 2022
Sadat-e-Amroha Canada Latest Updates
It was a wonderful picnic at the scenic Coronation Park in Oakville (Greater Toronto Area). Despite rain, a record number of people came. It was a great opportunity for the community members to meet and greet in an enjoyable environment with lot of excellent food, drinks and refreshments. We appreciate that the guests from Pakistan…
Read More

→
Learn More
About Us
Our Community, Our Roots, Our Heritage.
Come and Join Us
Events
ASAC Hosts four events every year!
View
Our Gallery
Donate and Support the Community
You Donation will go towards ASAC grants, bursaries and student rewards.
Our Services
Anjuman Sadat-e-Amroha is trying to provide useful information to its members on areas of interest.
Our members and welwishers may send us any information that may benefit our members particularly the young ones, by emailing us at anjumansadat-e-amroha@hotmail.com
Information for New Immigrant
Information for Educational Subsidies
(the late) Syed Hasan Hadi
Help us support widows, children and families in need!
Please help & donate for Educational Fund today!